'Villa 69' is an Egyptian feature film, recently released on Netflix. It won Horus Awards for Best Director and Best Actor.
Houssam Shahine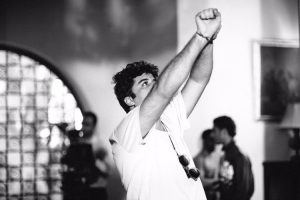 I was born and raised in Hungary, Budapest, and graduated from Színház es Filmművészeti Egypt ( Hungarian film university).
I've been lucky to study with legendary cinematographer Mr. Vilmos Zsigmond and Erdély Matyàs, and am now working as a cinematographer.
I decided to use FilmConvert to achieve the look what I needed to have in a film stock, and the warmth of Kodak Vision 3 was what I needed to fulfill my concept.
Using RED RAW and HDX gave me plenty of space to add the look what I wanted so easily.