Bastien Chilloux is a Director of Photography based in Paris, whose work includes music videos, short films, commercials and documentaries.
Yassin – On m'a dit (Clip officiel)
Interview with Bastien Chilloux
Give us a bit of detail about yourself – background, profession, how you got into filmmaking and your current role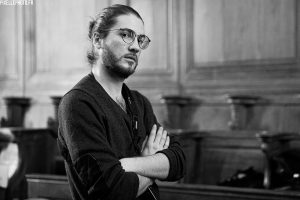 Based in France, I have studied cinema and camera & lighting techniques. Moving to Paris, I began to work as camera operator on corporate videos as a first step in the industry.
I slowly moved into the camera assistant world as 1st AC and focus puller on short films, feature films, music videos and fashion shows. Nowadays, I am now working more and more often as DP on music videos, short films, commercials and documentaries.
Tell us about your film – how did it come about?
This is my second collaboration with Yassin for a music video. Again, this one was directed by Gaëtan Ribaut, a well-know 'big director' as we are used to call him in the industry. This project was some sort of continuity to the first music video we shot together, previously in 2020, still willing to go forward and get a step up visually with the final result.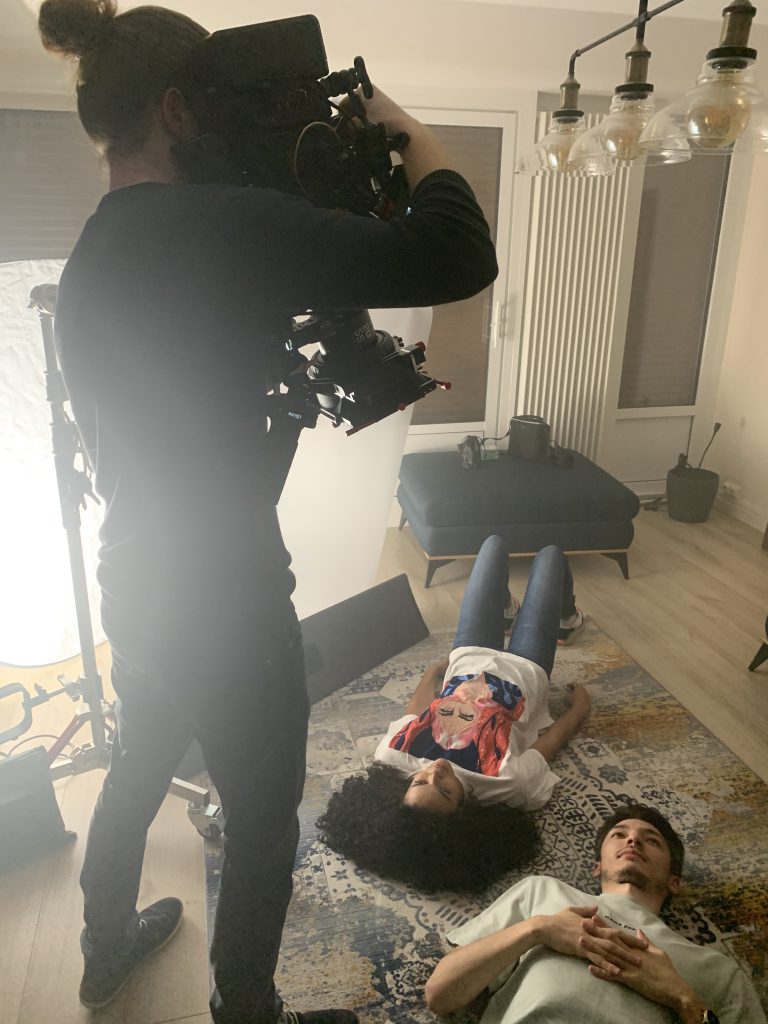 How did you find out about FilmConvert?
I always work my color grading on DaVinci Resolve for better control on each parameter of my images, especially working with raw files. I have first discovered FilmConvert on Instagram reaching to DP's works and this hashtag pops out quite often on all the frames going up there.
I think it's a pleasant tool to work with for film and grain emulation. It also provide better control on precise adjustments, which I may sometimes struggle with using DaVinci wheels.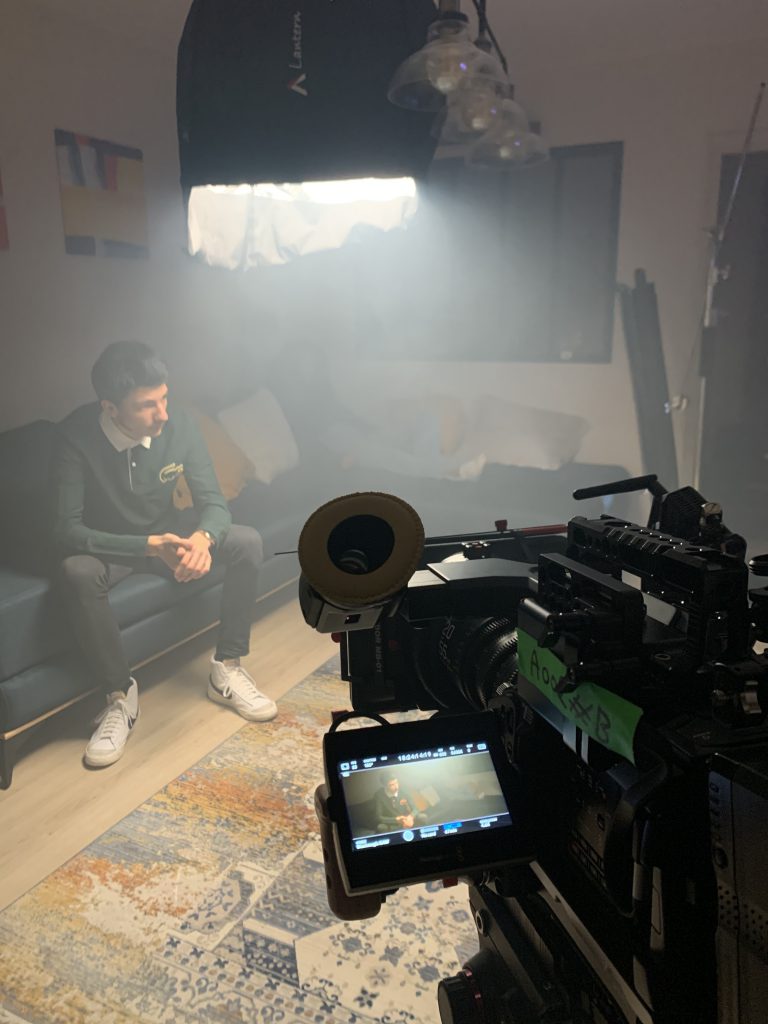 Why did you decide to use FilmConvert for this particular project?
I was already using FilmConvert on the last music video and did use it quite often since then, on commercials and narrative films. Last year music video was shot on a Sony A7III Slog-2 Profile and I was amazed by the look I was able to get out of it using this plugin. Using FilmConvert on this project was not first intended, but one of the film emulation offered me a nice base-looking-grade to start with. I also convinced the director to add some slight grain in the end of the process to get more texture to my images.
What was the particular look or style you were going for with your video?
We were looking for some kind of dark and moody atmosphere with a lot of night scenes. The street lights were the 'guideline' for most of the exterior shots. Gaëtan wanted to put the talents in several poetic frames and lighting to depict the key sequences. However, we still wanted to justify the lights and get a natural looking image.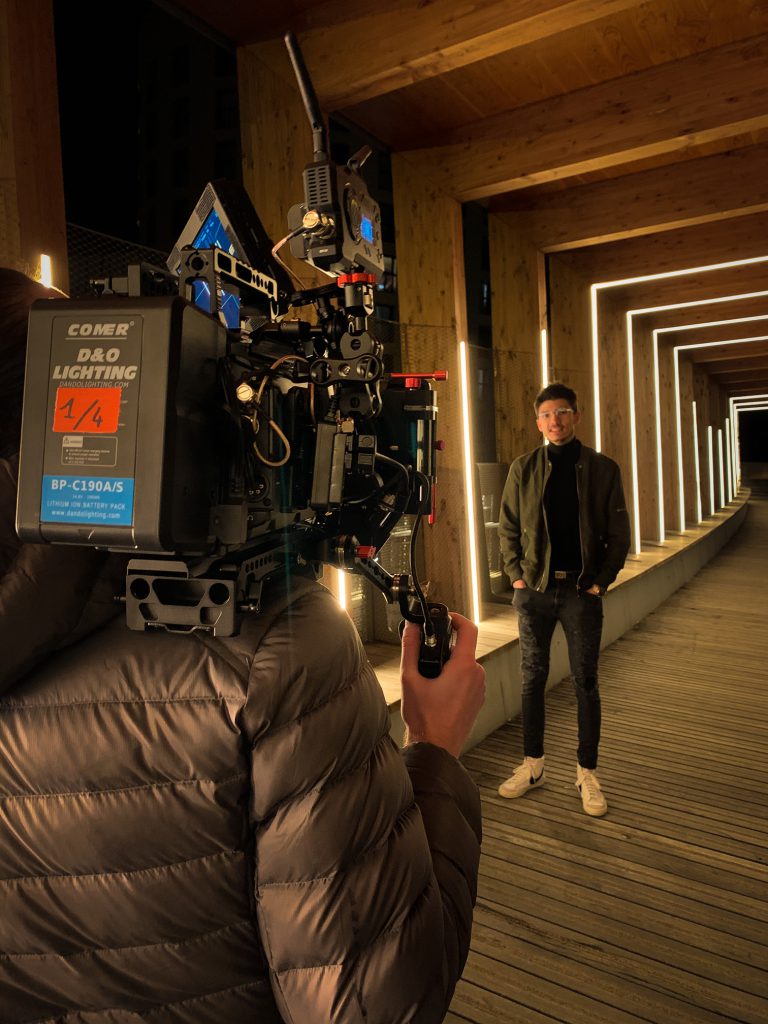 Tell us about your workflow. What settings, film stock, camera profiles and tweaks did you use in FilmConvert?
Other than some noise reduction, exposure and vignetting, I've used the Kodak 5207 Vis3 film emulation from FilmConvert.
I found the emulations to work lighter and without 'crunchy contrasts' when using the Default Standard sRGB profile, instead of using the dedicated camera profile. I was shooting on Ursa Mini Pro G2 and, using this technique, I was able to use the film emulation at 100% film settings with the right amount of contrast I like.
I also slightly tweaked the temperature on some shots, but it was mostly done on the Camera Raw tab within Resolve itself. As I said before, I think I put about 20-30% of Super 35 grain on the timeline at the end to get a bit of texture on the whole project.
What other effects or tweaking did you use?
On set, we used a fog machine for several interior scenes to add some density here and there, but not much. Using Black Pro-Mist filtration helped a lot on the 'poetic' sequences to get the proper amount of halation I wanted. On post, except some tracking masks and little tweaks, most of the look was set with the film emulation.
You can see more of Bastien's work at the links below:
Website : https://bastienchilloux.com
Vimeo : https://vimeo.com/bastienchilloux
Instagram : https://www.instagram.com/bastienchill.dp/
Facebook : https://www.facebook.com/bastienchilloux.photography/