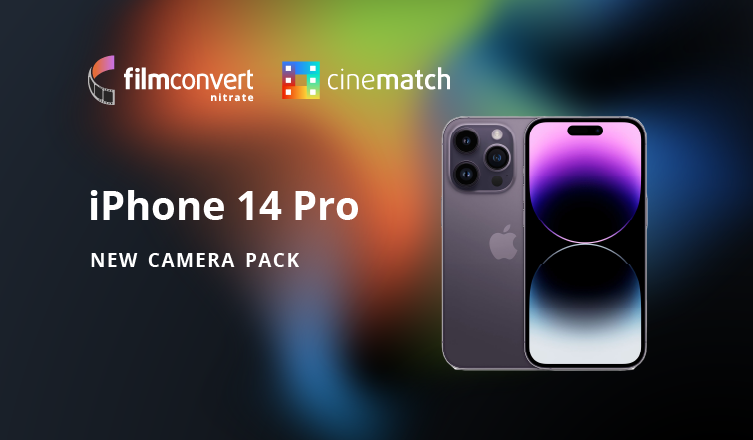 FilmConvert Nitrate and CineMatch now support the iPhone 14 Pro! 📸
To get the new packs:
FilmConvert users: download the new camera pack from our Camera Packs page.
CineMatch users: download the latest software update from our Downloads page.
The latest iPhone 14 Pro features a 48MP main camera with an advanced quad-pixel sensor, so you can take dynamic shots right from your pocket. It also features Apple's new imaging pipeline called the Photonic Engine, which is said to improve shooting quality in low-light conditions. Our latest iPhone 14 Pro profile supports Filmic Pro's LOG V3+, which means you can shoot in 10-bit ProRes LOG right on your iPhone.