Matteo Bertoli is an Italian cinematographer and filmmaker based in Los Angeles. He shoots commercials, music videos, documentaries and films for a large variety of brands and clients.
Matteo Bertoli – the interview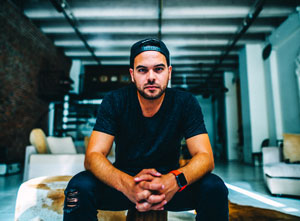 Besides being a filmmaker, I am also a wine enthusiast and I love the process behind winemaking. Last summer I went back to Italy for almost 4 months. A very dear family friend owns this little winery in Botticino, Northern Italy, so I decided to talk to him and see if was interested in developing a short documentary about his business. He agreed and in August we started filming. The total shoot was about 12 days over the course of three months.
This documentary was shot on the Panasonic GH5S, which is a great camera, but it definitely doesn't have that film look.
I wanted the documentary to look like film and also to have a bit of film grain since it talks about the story of the winery which started more than 100 years ago. FilmConvert helped me giving the GH5S a more organic look. I also love what Filmconvert does with the green of the GH5S and any other digital camera, making them less saturated, without turning them into yellow. Overall I was looking for a very organic and filmic, but still contrasty look that could connect the audience with what the winery is all about: tradition, history and very rich in flavor and full body red wine.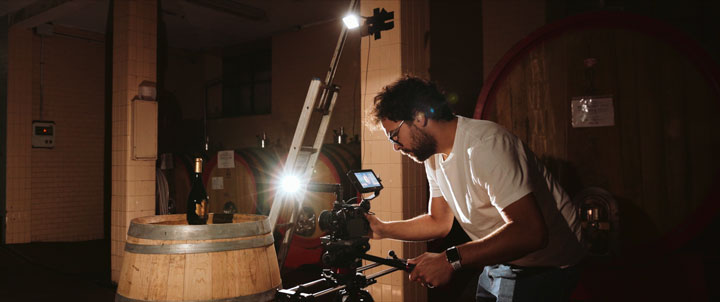 I shot everything in V-Log, 4K 10bit 422 24p and 1080 10 bit 422 60p. For me, the 10-bit 4:2:2 is a must when it comes to color so I gave up the 4K for a more clean and solid 10bit 1080 when shooting at 60p.
After the editing, I started experimenting with different film stocks and I went for the FJ8543VD. Once the stock was applied I started doing my regular color correction with white balance and contrast adjustments, power windows etc.
We also used a Sony A7s II and DJI Phantom 4 Pro for some shots so I had to match three different cameras and even in this case FilmConvert helped a lot. As I mentioned before I used film grain, but at full 100, but 50. Looks great and very natural, definitely my favorite film grain out there.
In order to have enough b-roll to cover the entire piece I had to shoot three full days of harvest, plus the bottling process, b-roll of the town, tons of b-roll of the grapes (of course before the harvest) and much more. As I said, the total shoot days were 12, I had a second camera for at least 4/5 days to help me out and a drone operator for two full days. Post-production also took some time since I had to go through the entire interview, edit, grade and do some sound design. What I wanna say is that you don't need a big crew or a lot of money to make something interesting or to tell the story you wanna tell. It only takes a lot of hard work and a couple of people you trust! Go out there and start shooting!