John Muir is regarded as the godfather of the National Park System in the United States, and has been an inspiration for generations of environmentalists. Michael Coleman's film 'Coming Home' was shot in John Muir's home and in the landscapes he loved.
Interview with Michael Coleman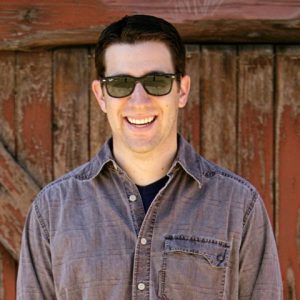 My goal for this film was to give it a few stylized looks and make the 4K footage which was shot on the Sony FS7 a more natural and textural feel. I also had been referencing a few other films that took place from the late 1800's and used those as style guides for my project.
All of the footage was shot with natural and available light so I wanted certain scenes to have a colder empty feel when I was in John Muir's home. My hope was to give the viewer an impression that these spaces were recently occupied by someone who greatly cared for their work. I also wanted the footage to feel darker and have a grainier look so that it could also be seen as something that was from the past.
The other outdoor and animal footage was meant to represent spaces that hadn't been touched by humans and had a very sincere and honest feel. Because all of this footage was shot with available light, it allowed me to play with color temperatures and contrasts that I felt best fit the mood of each shot. My goal overall was to give it an inviting feel that slightly felt stylistic without feeling like something that people haven't experienced before with their own eyes.
I used two different film stocks, my main one was KD P400 Ptra and I also used FJ Prov 100 for a few of the outdoor shots that I wanted a warmer, washed-out feel. Because this film was shot on the Sony FS7 I used the SLog3 SGumut3 profile which was my baseline for my color grading. I also used different amounts of 35mm Full Frame film grain to satisfy each shot depending on the exposure and also make some static shots feel more active by introducing more grain.
On many of the shots I used the Premiere Pro Warp Stabilizer plugin to help reduce the amount of camera shakes and also use the vignette option to help focus in a few shots and darken the backgrounds.
My goal after college was to focus my filmmaking on topics that were related to people and projects in the audio and music industry. In 2009 I launched an online video series called, SoundWorks Collection which to date has surpassed 100 million hits and as included interviews with directors Steven Spielberg, George Lucas, James Cameron, Robert Zebecks, composer Hans Zimmer, guitarist Joe Perry, composer Trent Reznor and Atticus Ross and many other leaders in the audio and music industry.