Ben Cox is a relatively new filmmaker, who made his first film in June 2014. His mini-doc, 'Creatures of the Deep' profiles the work of metalwork artist Alan Williams, whose fantasy-inspired sculptures of undersea creatures are wrought from scrap materials and discarded tools.
Ben Cox interview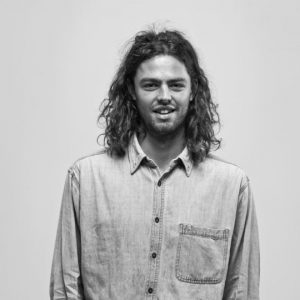 For this project I used my own camera the Sony FS5 which was a fantastic tool for the job, there are so many good features about this camera but the one downside is that I find that its skin-tone rendition often leaves much to be desired. This is one of the main reasons I love using FilmConvert, as the film stocks are fantastic for correcting this problem giving really natural looking, rich and visually pleasing images every time.
I use FilmConvert a fair amount and that for my personal projects it is my go-to grading plugin. I think for this project, in particular, the gritty nature of the subject matter really lends itself to the FilmConvert film stocks which really bought out the wonderful contrast, colour and detail in Alan's work.
I think when I first started using FilmConvert I used to go all out with very strong looks and not change the settings too much, now I like to use a more delicate hand in reaching the desired look. I think being able to have this flexibility within the FilmConvert plugin is a really important feature as it allows you to make a more individual look for your project.
I use Premiere Pro so I often will use FilmConvert in conjunction with the Lumetri Colour panel, especially with the colour wheels. It's nice to set your base look like you would with a LUT in an adjustment layer and then tweak individual clips in Lumetri.
As a young filmmaker just starting out I bought FilmConvert based on reviews and have not been disappointed. The constant addition of camera profiles is fantastic for an industry where cameras are forever being replaced and upgraded, which has definitely been my experience, meaning FilmConvert will always be a relevant and usable tool. As I have learned to use it, it has really helped to set my films apart, leading to me growing as a filmmaker.