Elif Koyutürk interview
My name is Elif Koyutürk, originally from Istanbul Turkey, living in USA with my artist visa as a humanitarian, filmmaker and photographer.
My background is in extreme sports films and most of my commercial background is in the Motorcycle industry. I was working as an in-house director, camera operator and editor in Salzburg, Austria for KISKA one of the biggest design agencies in Europe, which is also the creative agency of KTM and Husqvarna. I then worked with Red Bull Media House for the Hard Enduro series as a camera operator.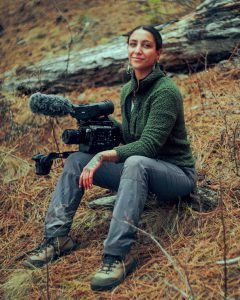 Prior to moving to Los Angeles to work on big screen productions as a cinematographer and editor, I spent time in the mountains in the Anatolian region of Turkey with Nomadic cultures and made a medium length documentary about the last nomads .
From a very young age I loved communicating stories of nature and people. I grew up in a farm, connected to the soil where most of my raw inspiration stems from. I recently moved to Bend, Oregon to pursue opportunities within the outdoor product world and to be surrounded by the unique and varied natural beauty here. I work with brands with social impact at their core and leverage my storytelling skills to implore their audiences to make decisions in harmony with nature and humanity.
One of the brands I work with contributes to a non-profit called Big City Mountaineers. BCM works with under-resourced youth to help connect them with nature through camping excursions.
In researching for this project I met with Jahmai, a young man from South Phoenix, Arizona, who has a profound connection with nature, though his access to it is limited. This film is a result of a spontaneous impulse. I learned about Jahmai and captured him during his visit to Bend, OR. My current working method is to be prolific in my creations and follow my intuition without question.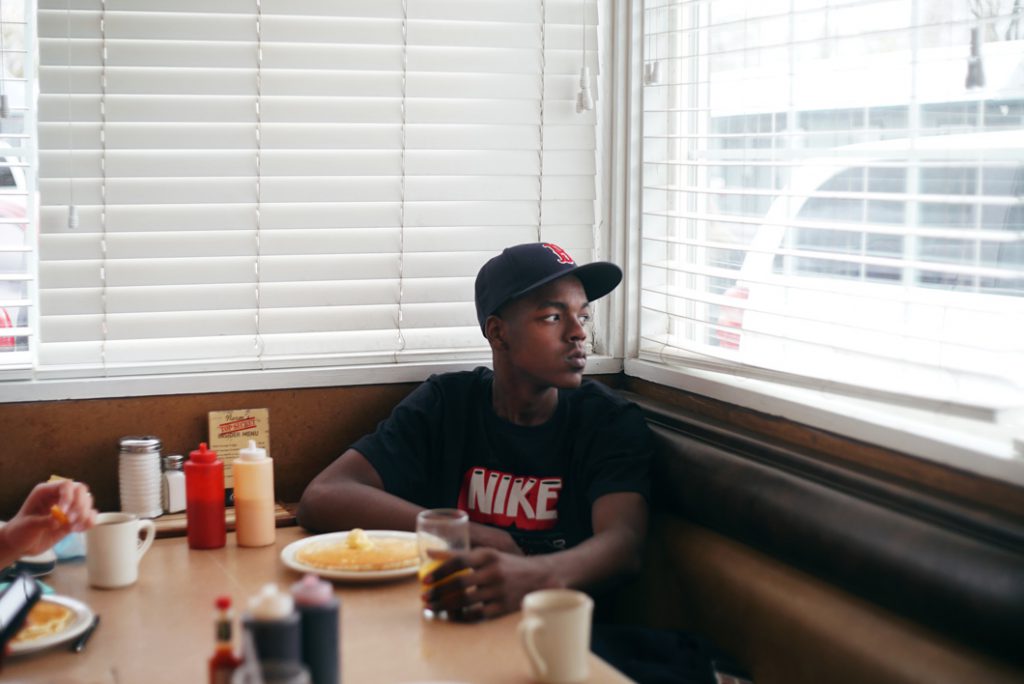 When I was editing a commercial for Zeiss binoculars during my days with KISKA, I was in search of a software product that could give me that real film look with organic grains. That was when I discovered FilmConvert and since then I've continued using it with DaVinci or Premiere.
Upon the completion of the Jahmai film, with FilmConvert I was able to get the analogue, film-look and add the organic grainy feel I was going for. I am a big analogue person and I love real film and its colors. FilmConvert's color palette is right on point with my taste and there is enough space for me to tweak it and use it with other LUTS as needed. I really like to work fast and efficient and with the FilmConvert plug-in I can greatly reduce my post production time.
What was the particular look or style you were going for with your film?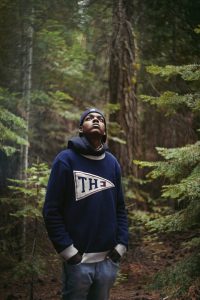 Dramatic, desaturated, earthy, natural and low contrast look. I wanted to keep the blues and add warmth on top of it.
I filmed Slog 3 on my camera and used the camera profile for Sony FS7 Mark 2 with Kodak 5213 Vision3 on FilmConvert. I did some extra tweaking through the FilmConvert colour wheel and level adjustment options.
I really like to work fast and FilmConvert is my one-stop-shop for all when doing my colour grading for my short pieces.