Jory Stifani won the Best Wedding Film category in the FilmConvert Short Film Competition 2018. We loved the beautiful imagery and the sense of atmosphere conveyed in the film and the judges from Maru Films highlighted the cinematography as the winning factor for them.
Jory Stifani interview
Give us a bit of detail about yourself – background, profession, how you got into filmmaking and your current role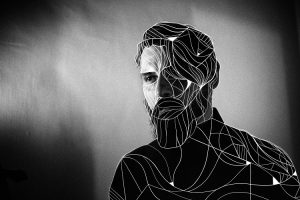 I am 36 years old, I was born in Catania (Sicily) and now I am living in Lecce. I have always been curious about filmmaking and photography since I was young. I started with my first miniDV when I was 18 years old shooting a sort of docu/video-art with friends. I remember I even made an overdub using a VHS player/recorder and an analog video-mixer… This experiment opened my mind 😀
In 2006 I run a professional filmmaking and editing course for one year and then I started to work in local and national Tv stations as a cameraman and video editor.
Now I am a freelance filmmaker; I founded a visual agency called DORYFERA VISUALS with my lifemate (Illustrator and graphic designer Betti Greco).
Tell us about your film – how did it come about?
A great Italian photographer called me for creating a documentary about his daughter's wedding. It was an incredible day, locations and decorations – and above all the bride and the groom – were magnificent, so my work was just to film what was happening. In the editing session, I tried to convey all the emotions of the day through the eyes of their daughter, the most important thing for them.
How did you find out about FilmConvert?
To years ago I run a workshop about filmmaking taken by "Evergreen Film", two talented Italian filmmakers. They use FilmConvert to grade their films and I fell in love with it since the first "date".
Why did you decide to use FilmConvert for this particular project?
While shooting wedding videos you do not have much time to manage lights, exposure and to organize the scene in general. You have to keep control on what is happening rather than on the composition or on the photography. This can affect the final result leading to a loss of time for color correction and grading in post-production. With FilmConvert you can make a miracle, by just one click you have done the 90% of your film look grade! You can match many different cameras together in a few seconds. Absolutely stunning!!!
What was the particular look or style you were going for with your video?
I love the documentary language in every kind of video so I try to make a nice composition and let things happen in front of the camera.
Tell us about your workflow. What settings, film stock, camera profiles, and tweaks did you use in FilmConvert?
I love FJ 8543 VD film stock with the grain set to 50%. In this video I used three different cameras:
Canon 5dmk3 with cinestyle picture profile and the FilmConvert Technicolor camera profile
Sony A7S2 with Cine4 – sGamut3.Cine and the FilmConvert A6500 camera profile
DJI Phantom 3 drone and its own FilmConvert camera profile
This was absolutely great because in a few seconds I have matched three completely different cameras. Love it!!!
What other effects or tweaking did you use?
In this video I used a super slow-motion technique, slowing down the clips from 5% to 12% with optical flow in Edius 8. I used some lens flare, tilt/shift effects and vignetting masks.