In our latest version of FilmConvert Nitrate, we have introduced a new internal Camera Pack Downloader, meaning you can download your selected camera profile straight from the plugin itself. Here's how you can access this new functionality:
1. Make sure you have a FilmConvert Nitrate account.
If you create an account using the same email your license was purchased with, you will be able to manage your license from your accounts page. You may already have an account with us, so you can reset your password here.
If your account was purchased with an older email that you can no longer access, please contact us at support@filmconvert.com.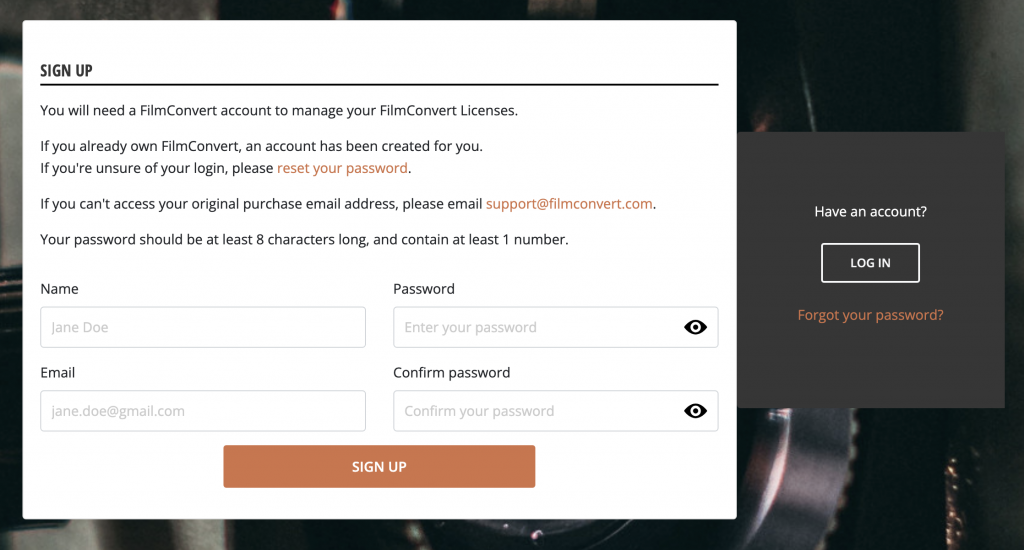 2. Download and install the newest version of Nitrate.
You can download the latest version of the plugin from our Software Updates here. Open the installer once finished downloading to install Nitrate to your editor.
You will need to restart your editor once the new version has been installed. Upon opening, you will receive a pop-up from the FilmConvert Registration to install a new helper tool. Enter in your device details, and click okay. You will only have to do this upon the first install.
3. Select the camera your footage was shot on, and download the profile.
After applying Nitrate to one of your clips, you can select the camera brand, model, and profile that your footage was shot on. Under the 'Camera Settings' window, click the Download Camera Profile button.

This will launch a pop-up window for your download to start.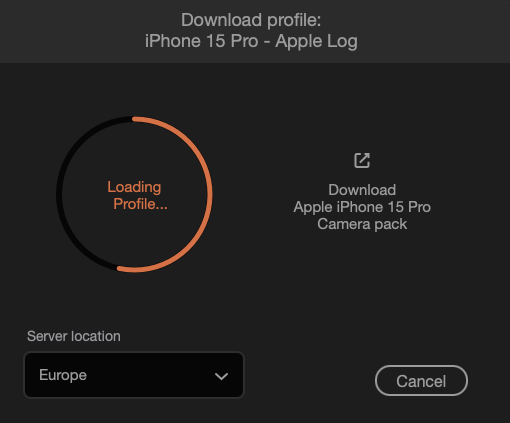 If you wish to download all of the profiles available for your specific camera model, you can do so by pressing the 'Download [Camera Name] Camera Pack' button, which will redirect you to our Camera Packs page.
If you find that your download speed is slow, we recommend trying another Server Location.
4. Close the Downloader and start grading!
Once your profile has finished downloading, you're all set to go on your grading journey! If you have any difficulties downloading your camera profile, please contact us at support@filmconvert.com.