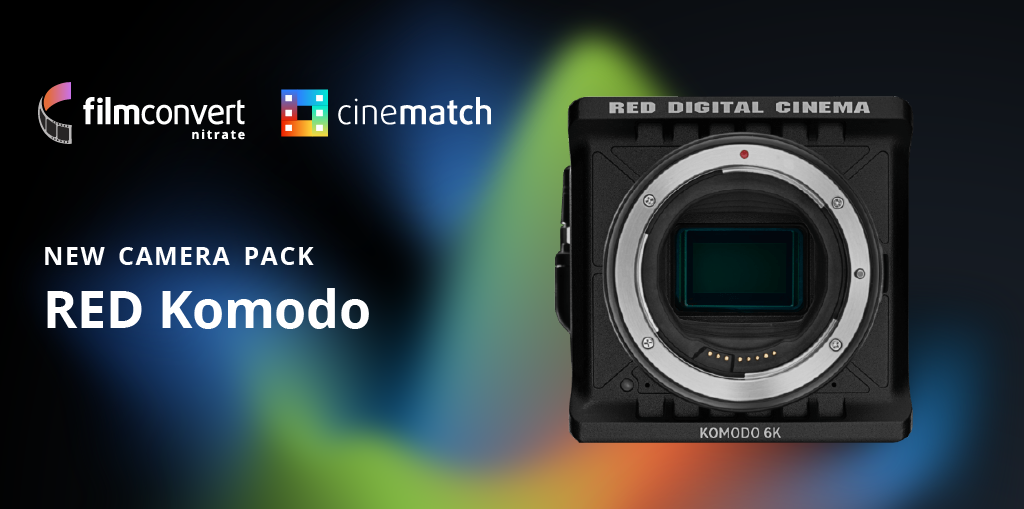 As part of our birthday celebrations, we have a very exciting camera pack release for you. FilmConvert Nitrate and CineMatch now supports the RED Komodo! 🎉
To get the new packs:
FilmConvert users: download the new camera packs from our Camera Packs page
CineMatch users: just download the latest version of the installer from our Downloads page
Released in 2016, this lightweight cinema camera camera includes a 19.9MP Global Shutter with 16+ stops of dynamic range, resulting in quality consistency over the sensor and eliminating any rolling shutter artifacts. Using RED's coveted REDCODE RAW, you can shoot up to 6K at 40fps, 5K at 48fps, 4K 60fps & 2K at 120fps.
As well as this, the RED Komodo is among the list of Netflix compliant cameras, meaning that you can shoot Netflix 4K Originals content.
Don't forget, you can save 40% off FilmConvert Nitrate and CineMatch plug-in's this week, click here to find out more!