Felix and Isabella Hoffman won the FilmConvert Short Film Competition Documentary category with their personal short film, 'The Strongest Man of Berlin'.
the strongest man of Berlin (English subtitles) from dough-studios on Vimeo.
Give us a bit of detail about yourself – background, profession, how you got into filmmaking and your current role
We are dough studios from Berlin – Isabella & Felix S. Hoffmann. Is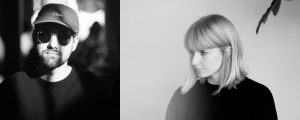 abella works as a colorist for film and I work as an editor & director. We produce commercials, music videos, creative content, and stories. We work for brands, agencies, production companies.
Tell us about your film – how did it come about?
I was reading the local newspaper and there was an article about Wolfgang, "the strongest man of Berlin". Wolfgang was born in 1937, so it was challenging to find him on the internet. Luckily his training facility was on facebook, I wrote them and we arranged our first meeting here in Berlin. Wolfgang told me he is going for one last world record in Sweden, so our mission was set.
How did you find out about FilmConvert?
Probably more than 5 years ago, looking for a fast and solid solution to get a filmic look. I really have seen the plugin develop to what it has become now. Camera Profiles, Luts, Colors Wheels… It was one of my first purchased plugins starting my career as an editor back then.
Why did you decide to use FilmConvert for this particular project?
We shot the whole project on old vintage lenses, so we were aiming right at the beginning an organic filmic look. All to emphasize the story – Wolfgang's life is full of history, World War II, Berlin, and GDR.
What was the particular look or style you were going for with your video?
As I mentioned before Wolfgang is a witness of history. Real film and grain is a witness of history too. The Kodak Emulation is our choice – very often.
Tell us about your workflow. What settings, film stock, camera profiles, and tweaks did you use in FilmConvert?
After a basic grade, Isabella used film-convert to finish our project, blend shots together. You can achieve a greater feeling of continuity.