Andy Kelemen is a commercial director with a specialty in making weird stuff. His work often features over-the-top visuals and he creates ads that focus on real people, sometimes in the mockumentary style.
"I've been using FilmConvert for a number of years now on projects for brands such as Disney, American Express, Jack Link's, NatGeoWild, Pedialyte and Caesars Entertainment. I actually got my start as an editor, working for around five years on commercial projects, so I was introduced early to the power of FilmConvert and its ability to make my projects pop in a timely fashion. I still edit 100% of my commercial projects no matter the budget, and when I grade spots myself, it's still my go-to tool." – Andrew Kelemen
Andrew Kelemen – The Interview
Give us a bit of detail about yourself – background, profession, how you got into filmmaking and your current role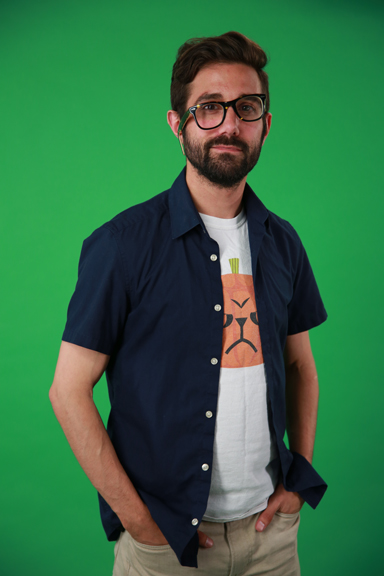 I got my start right out of film school as an Avid editor of commercials and news pieces and worked for a political ad agency (of all things) around this time as well. I did this for 5 years while also getting myself on as many sets as possible by offering to do online edits to ensure we had proper coverage. The agency I was with had a Red camera which was available to anyone who worked there, so I was self-taught on the camera and began to shoot and direct political commercials for them. In 2015 I went full-time freelance, slowly building up to bigger directing gigs from there, to which I can now call myself a full-time commercial director. I typically direct weird and wonderful comedy spots, but occasionally will bring out my serious side, as I did here in this spot for A+D Diaper Cream.
Tell us about your film – how did it come about?
I frequently collaborate with an agency out of Santa Monica, and got connected with Bayer who owns A+D Diaper Cream. My experience directing real people in cinematic situations landed me the gig, and we collaborated to bring two social media branded content pieces to life, featuring real mom-baby pairs. A+D was going through a rebrand, so I was involved from the ground up discussions on how these spots would look. We wanted to tap in to what real moms go through, and showcase that authentic experience on screen.
How did you find out about FilmConvert?
Us editors talk! I remember hearing about FilmConvert years ago when I was at the Political ad agency and began using it as a quick and efficient grading tool because of the fast turnarounds we faced due to the reactionary nature of politics. And I've used it ever since!
Why did you decide to use FilmConvert for this particular project?
Two words; skin tones. We shot the spots on a Red Monstro using Cooke panchro primes, which naturally gives you that soft and creamy look with skin tones. So my coloring tool needed to enhance that tremendously., and we had some beautiful baby close ups that needed to jump off the screen. Also the brand was very focused on how the soft baby skin tones would look, and how their signature yellow packaging as well as paste would read on camera.
What was the particular look or style you were going for with your video?
I wanted the look to match the authentic tone we were after. And at only 15 seconds, we needed to make a big impact in a short time frame. New baby moments are warm and cuddly, so the look also needed to emulate that. I tend to push the reds in everything I do, which warms up skin tones a lot, and here was no exception and played to the piece quite well.
Tell us about your workflow. What settings, film stock, camera profiles and tweaks did you use in FilmConvert?
I still edit 100% of my commercial projects no matter the budget, and when I grade spots myself, it's still my go to tool. I've even used it on set to quickly grade a shot on my laptop for the client vs using a LUT in monitor to instill confidence in the brand of how their products are going to look. For the A+D grade I went with FJ8553ET as it keeps the shadows a bit lighter and as I've found, works best on 'sunlight' lit spots with lots of skin tones in the frame. I really love how gentle everything looks with this stock, to parallel the messaging of mommy baby moments.