Ea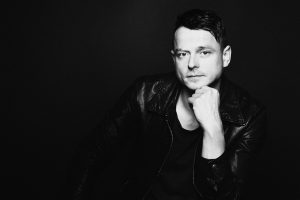 rly in my career I worked as an art director for advertising and design agencies. During that period I discovered my love for photography and moving images. After stations in Auckland and NYC, I do now live and work in Hamburg, Germany.
I am specialized in fashion, beauty and lifestyle. I divide my time equally between photography and filmmaking. Although I never fully perceived the two as separate disciplines. Technically maybe, but visually they are more like siblings to me. For a growing number of clients I combine both formats in one single line of production and in a seamless workflow. My editorial and advertising clients include Levi's, Chanel, Nike, Panasonic, s.Oliver, Nivea, L'Officiel, Sennheiser, Otto Kern, Roberto Cavalli and Marie Claire.
I enjoy the heartfelt stories as mostly told in feature films, as well as the look and feel of cinematic and well made TV commercials.
About the film
The goal was to create a short film that combines these two worlds while adding a fashion theme to it.
The film was shot over the course of a week, at the end of last year, under the wonderful warmth of the Andalusian sun in picturesque Spain. The story revolves around a young woman and her two male counterparts, fiercely entangled in a play of reality and imagination – while dressed in Gucci, Jil Sander and Maison Martin Margiela. Two competing motives: desire vs. the pursuit of finding your true self.
On the technical side I incorporated as many different camera and rigging techniques as possible, to enrich the viewers experience and to match the visual expectations of potential commercial clients.
At one point on my way of becoming a filmmaker, the tools I've used no longer provided the necessary details and complex adjustments I was looking for. After all I came from the world of photography where Photoshop is the industry standard. Some research suggested FilmConvert may be the new tool of choice of handling colors in my film projects.
I love that you can start off easily and quick with the presets given and then add details and combine parameters with, virtually indefinite possibilities to create your very own and personal look. I was going for a look that was cinematic, with the look and feel of a high fashion commercial.
What settings, film stock, camera profiles and tweaks did you use in FilmConvert?
Cameras:
URSA Mini 4.6K
Sony a7s II
DJI Zenmuse X5R (mounted on Inspire 1 for aerial cinematography)
Camera Profiles:
Blackmagic Film (Resolve 12) for URSA Mini 4.6K and (strangely enough as well) for Sony a7s II
DJI Zenmuse X5R – default
Software:
Davinci Resolve with FilmConvert Plug-in
Film Stock: KD 5207 Vis3

Film Grain Size – 35mm FullFrame

Film color: 100

Curve: 100

Grain: 0
KD 5207 Vis3 was used as the basic film stock throughout the movie. Shadows, midtones and highlights were then tweaked manually and separately via the modification of parameters such as levels, color balance, color temperature and hue/saturation, to trigger the different moods in the various scenes. That's especially true for matching the three cameras used and for defining the overall look of the dream sequences, which play an important role in laying out the plot.