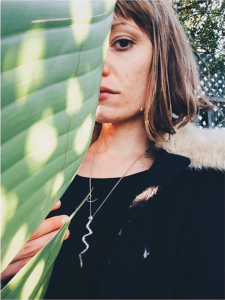 ​I ​grew up in southern Spain, studied Documentary and Film in the UK and currently live just outside New York City.​ I have been working as a freelance filmmaker and photographer for the last ten years.​ I made my first film in college when I was 19 and it was love at first sight, the medium seemed to tie together all my interests (music, art, photography, etc.) and somehow had the ability to heighten each of them.
​My work lays across different genres since my interests change from project to project. I​ usually​ split my time between working as a commercial director, cinematographer and editor, a​nd my​ own​ personal​ projects. ​I find wearing many hats somehow helps me understand the importance of every aspect of filmmaking and, at the same time, it helps me relate to my crew better because I know what their job entails. ​
​A good filmmaker friend recommended FilmConvert to me​. He knew that I used to shoot film photographs when I was younger and that I loved that look. He showed me how he had used FilmConvert to grade a commercial he had made and how simple it was to use.
​FilmConvert gives me an amazing base to start building on, which makes my workflow much faster. It gives the footage a texture and a weight that would be really time consuming to achieve on my own. For this project that was incredibly helpful because the turnaround was quite fast.
We wanted to capture the hectic aspect of running in the city and the transformation that athletes experience through sport and I tried to express that through the color and grain. We had little time to shoot a lot of locations, so I worked with natural light and tried to give the film a natural but poetic look.​
​I used a Sony A7s to shoot the video and used the cine 3 camera profile on FIlmConvert. For film stocks I used FJ 8543 VD, IL FN P4 and snuck some KD P400 Ptra on some shots. Those were films I used to us​e to shoot photos about 10 years ago, so I love how FilmConvert has achieved the look quite well. ​​​​​​​​
​Usually I color correct, apply FilmConvert and then start grading on top of that. I usually work with curves and might spend 20-30 mins per s​hot until I get it just right.