Hugo Rück – Interview
Give us a bit of detail about yourself – background, profession, how you got into filmmaking and your current role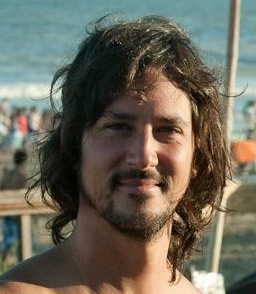 It's been a year since I started filming. I was born in Santa Cruz – Bolivia and lived the last 8 years between Buenos Aires, Honduras, and Los Angeles. Always wanted to be in the film industry, or at least, writing and filming. At the time that I was about to choose my career, there were no film programs in my country, or at a minimum, not those which you are interested in, so I enrolled in graphic design. I ended up working in advertising as an art director, copywriter and creative director for 12 years, jobs where there was a lot of storytelling tasks, so it was fine. The experience didn't fulfill me because of the lack of creative freedom and the commercial aspects, which is not my favorite area. I finally quit and began doing what I really love. Now I have 100% creative autonomy and I can keep writing and filming without all the things that were not relevant to me.
How did you find out about FilmConvert?
I found it Googling for some software to process digital film. Also found some others, but FilmConvert was the best fitted for what I was looking for. It's a quick and efficient plug-in for my editing software, understands the color film process and works properly with the camera profiles.
Why did you decide to use FilmConvert for this particular project?
Although it's said, and I think it's true, that if you want to work on a black-and-white project, you should better shoot in black-and-white profile with your camera, in order to be able to look for the best contrast in real time while you're recording; I didn't do that, because at that moment I didn't know the film was going to turn later into black-and-white. So in the way I've used FilmConvert for other projects with great results using color, I wanted to give it a try on black-and-white, and because I knew there was an option to choose various film settings for black-and-white, and the adjustments on the contrast levels are right on hand in a really practical interface. I found FilmConvert would be the fastest and simplest way to work on this case.
What was the particular look or style you were going for with your video?
The spirit of the short was to make a couple between the rhythm and image. Even though we know that both are rich in nuances and colors, I wanted them to be placed in a gray-scale environment, that way, the contrast in the images will be more substantial, just like the marvelous contrast in the drum beat. I wanted them to both be in the limelight and united in marriage, under the harmony of the editing of course.
What settings, film stock, camera profiles and tweaks did you use in FilmConvert?
I used the Canon 5D Mark III Camera Setting and Technicolor profile. The IL FN FP Film Setting with 0% Curve, in order to have more range to adjust the contrast with the level values, and a 30% of film grain.