Martijn Rijnberg – The Interview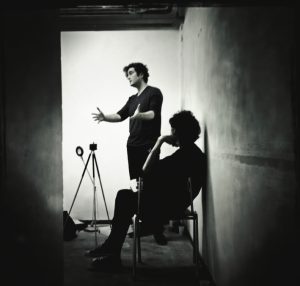 I have used my background in molecular biology to create scientific animations for quite a while, but I have always known that film is my real creative interest.
Being able to have results so quickly, the ability to adjust footage with color correction, to play with it, to edit it to your liking, and to translate your feelings and ideas into a visual story, is just wonderful.
I bought a Canon 5D Mark II (later Mark III) and added Magic Lantern (thanks A1ex and the rest of the team!) to be able to shoot RAW. It is an intense workflow, but the possibilities are endless. The flexibility to adjust the RAW footage with color corrections tools, such as Magic Bullet and FilmConvert is enormous.
The music video was inspired by the film Stalker, directed by Andrei Tarkovsky, where the protagonist has a certain craving to merge with nature, to somehow escape the harsh reality. Also, the beautiful cinematographic looks are very unique, with all the decaying buildings and wild nature.
I also tried to achieve this in 'Gonna Stop Killing', although I wanted to make a distinction. On one hand the depressive claustrophobic atmosphere, and on the other hand, the more dreamlike nature scenes. FilmConvert worked great to get the specific film look I was trying to create. I really like the film stocks, which give you instantly a specific look. While adjusting the settings, and combining it with other tools and effects, beautiful cinematic looks can be quickly achieved.