Ryan Valdez directed the music video 'Insane', for the band Korn.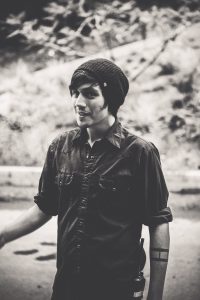 I am from New Mexico, currently a resident here in the great Los Angeles. I work as a freelance director and as a motion graphics/vfx artist in post houses for tv networks. Current clients range from MTV to A&E.
I got into film as a young kid, shooting skits with a VHS & hi-8 camera, forcing my friends into costumes and ridiculous roles as we roamed the streets on our skateboards. Of course as I got older, skills advanced and I eventually started shooting music videos for local bands, local business commercials, shot my first feature film and began commuting to LA for offers of bigger opportunities. Now I'm here.
How did you find out about FilmConvert?
I discovered FilmConvert around Vimeo, like everyone in the community we research and research new tools, cameras, plugins, reels, samples and projects etc constantly. FilmConvert happened to come up, curiosity struck, sampled the trial, and boom! Became one of my main tools I use!
Why did you decide to use FilmConvert for this particular project?
I decided to use FilmConvert for this project honestly for the grain emulation and how well you guys have paired it with stocks! I really enjoy having the subtle grain that feels much more organic and not so artificial while maintaining your color. Doesn't muddy the footage nor distract, instead compliments the look. Coming from a background of razor sharp digital, this gave character to the overall image and color I was aiming for, efficiently at that! I was on a insane (no pun intended) turn around of a few days for this video so the fast render times with FilmConvert are a blessing. I have yet to find a different tool that executes this.
What was the particular look or style you were going for with your video?
Considering the video's subject (post-mortem photography), the look had to resemble the theme and era we were trying to replicate. Now, I originally saw in my treatment a lot of cold temperatures, dark blues/deep cyans, gray shadows and overall desaturated tones, wanted the atmosphere to feel dead. That all took a 180 once we had the camera up in our very warm/maroon set. The video became very brown, deep flat reds, and the best way I can put it is.."dusty" looking. It was a moment with the DP and I going in with an idea of the tone, then stepping on set and having a better idea with the look. Took a turn for the better, gave more tone for the era in my opinion, leaving subtle hints of cold hidden in the video if you look close . Also, the final color I went with had a sepia-esq vibe which really matched with the props, decor pieces, walls and furniture of the video. The three wheel really came through on this.
What settings, film stock, camera profiles and tweaks did you use in FilmConvert?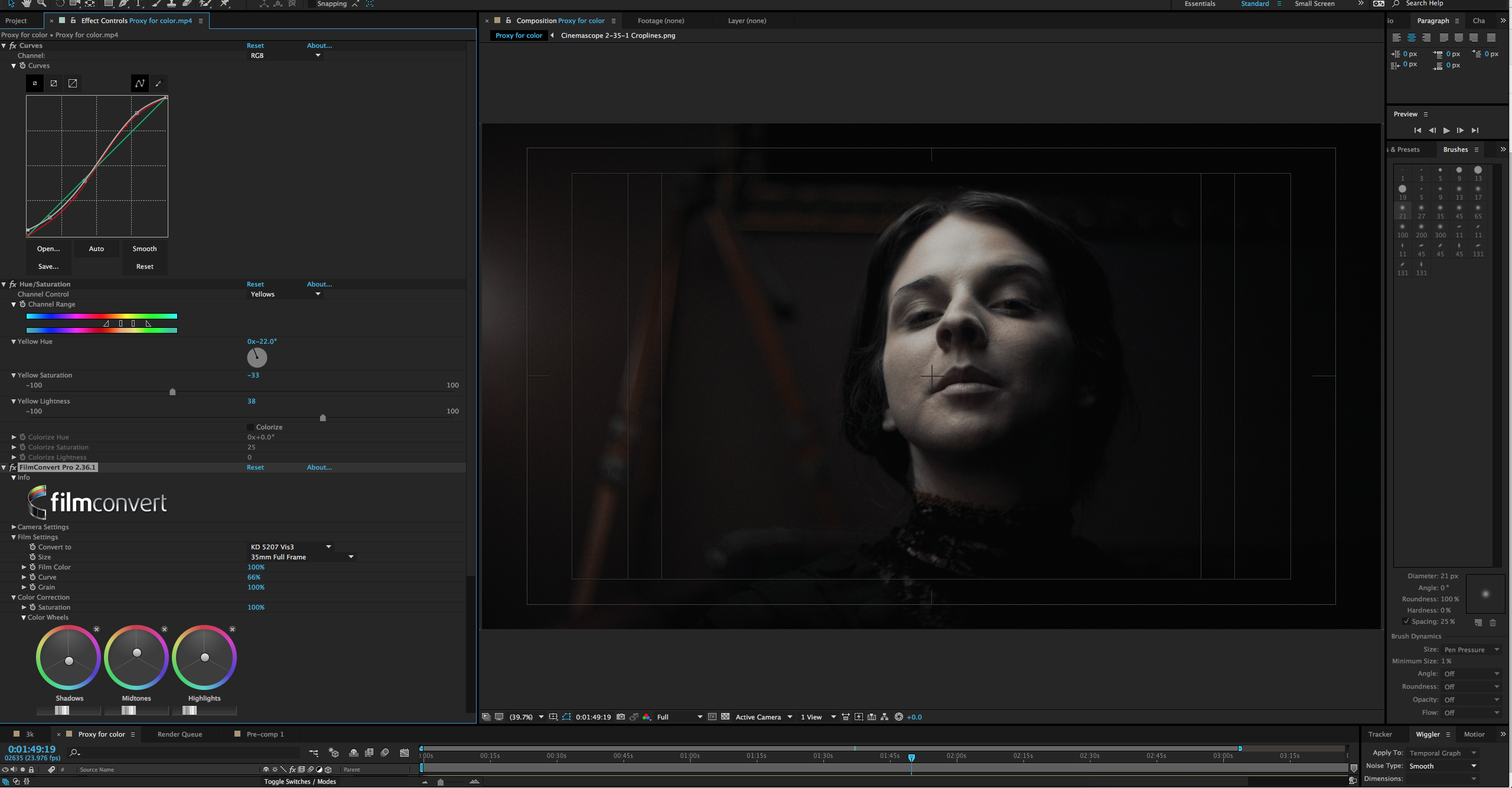 My settings are all over the place, obviously per shot it's different but I did create presets and adjusted per take. We shot with a Red Dragon and Sony A7sii as B-cam, so the profiles bounced between them.
The consistent look I used on both was KD5207 Vis3, Full Frame with grain at 100+ depending, and additional tweaks per shot with my shadows, mids and highlights.
What other effects or tweaking did you use?
First I do a small profile pass in RedCine X with the R3D's to a base RAW i'm content with, then in After Effects I base my shots with curve adjustments, pull and manipulate colors with hue&sat, then I jump to FilmConvert to help aid with the final palette, lastly add a negative vibrance to desaturate the whole image even more at the end.
It's a lot of layers adjustments before sitting on a final pass. As well destructive. I believe for this video it worked though. I'm sure any colorists reading are cringing haha