FilmConvert is thrilled to announce the launch of CineMatch, our new camera matching workflow solution.
CineMatch is the fastest, easiest and most accurate camera matching solution available today. CineMatch is designed for all filmmakers working on multi-camera projects who have to deal with the painstaking task of matching cameras in post.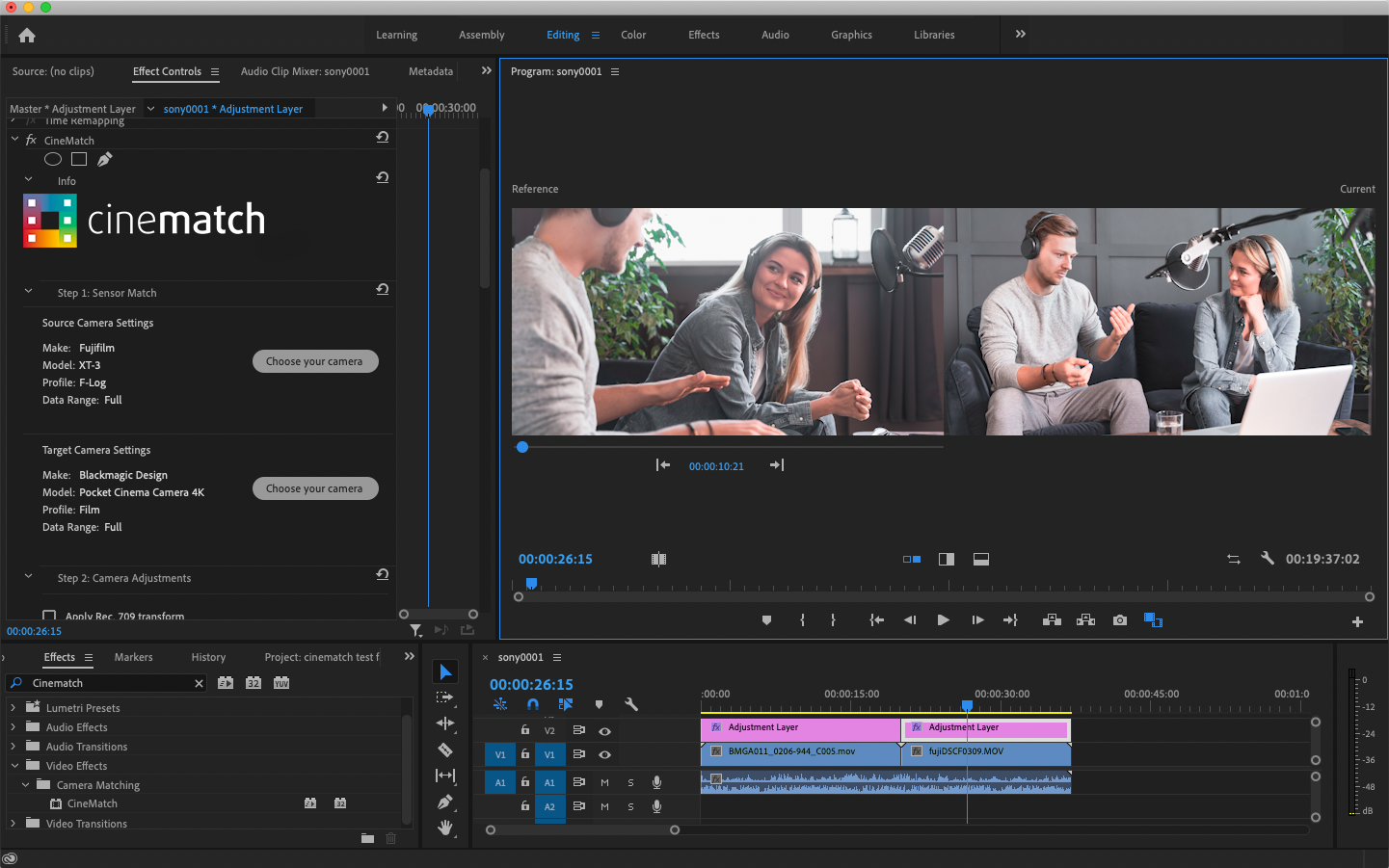 Every digital camera is different, due to the unique design of the sensor and the color science applied by the camera manufacturer. You can point two cameras at the same subject, and even with an accurate white-balance, you'll end up with two different-looking images that need to be corrected in post before you can start your creative grade.
This is time-consuming enough just when it's cameras you're familiar with, but what happens when you're thrown some footage from a totally new system? Perhaps a new flagship or b-cam becomes available, or you want to include some DJI drone footage, or GoPro footage, or some other source? The time you'll need to spend on matching those sources to your main timeline can increase hugely, and more time spent on camera matching equals less time for the other parts of your edit.
Speed up your camera matching with CineMatch
CineMatch speeds up the camera matching process with the first dedicated workflow for camera matching, allowing you to mix and match footage from Canon, Sony, Blackmagic Design, Panasonic, Nikon, ARRI and RED cameras, as well as DJI drones and GoPros, quickly and seamlessly on your timeline.
CineMatch is powered by dedicated camera profiles, customized to the individual camera sensor, so the plugin knows exactly how every camera reproduces color. From there, we can align the images to match, before re-applying the target camera's color science, giving you much more accurate match results in just a few clicks.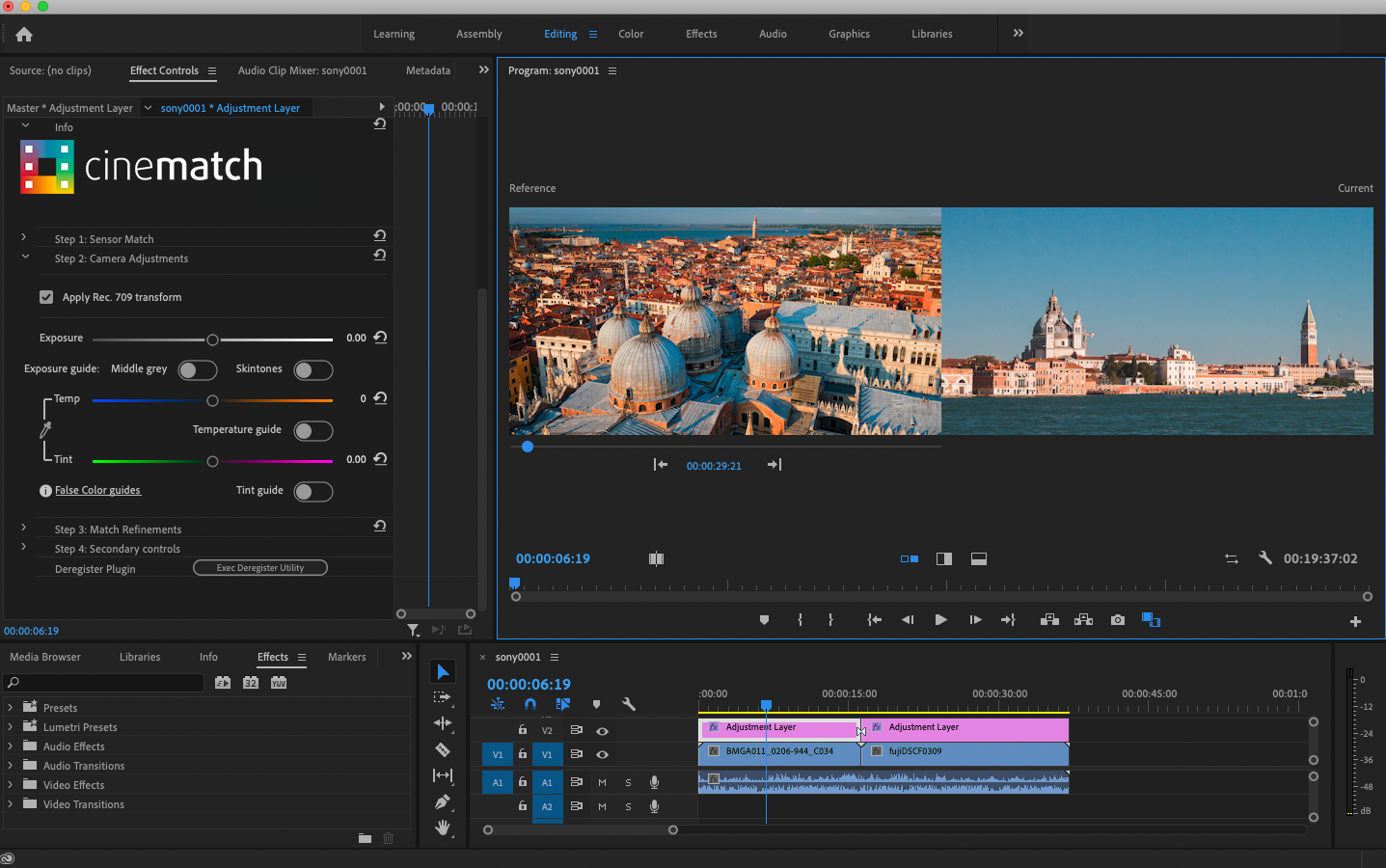 CineMatch also includes a set of Match Refinement tools to help correct any issues that occurred while shooting, such as exposure or white-balance changes, or mismatched lenses.
The built-in False Color views let you quickly identify areas to adjust, and HSL selector allows you to precisely modify individual colors to finish off your match.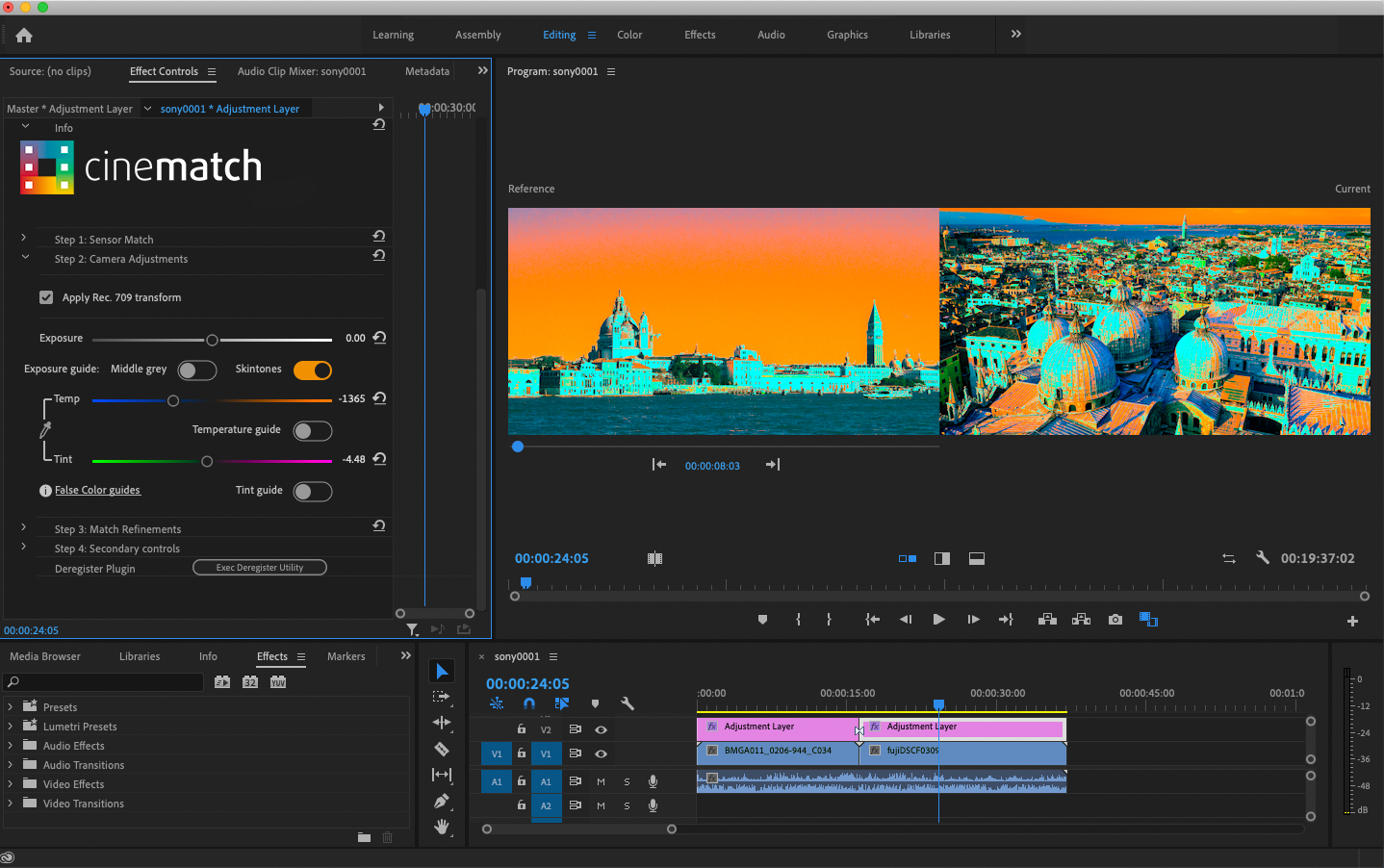 Even if you're not doing camera matching, CineMatch can act as a color science "upgrade" for your camera, by allowing you to emulate the color performance the leading high-end digital cinema cameras.
CineMatch will save you time and money in post and get more value out of the cameras you own, so you can spend more time on the creative side of grading, and telling your stories.
Check out www.cinematch.com to download the free trial and purchase today!