Jay Passarella directed this music video by Rayvon Reed, a cover of Zayn's 'Pillowtalk'. He had the major challenge of shooting in a very bright environment, while need to keep a natural exposure to maintain the skin tones of the actors in the video.
Camera Settings
Source Camera: Panasonic GH4, CineLike D
Temperature: 5300
Film Stock: KD 5207 VIS3
Film Color: 79%
Curve: 49%
Grain: 60%
Jay Passarella interview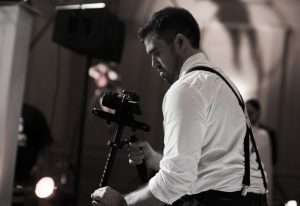 The most important thing for this project was to make sure the white room really popped. The second most important thing was maintaining accurate skin-tones for the singer and model. I wanted to do all of this while also keeping a slightly desaturated/flat look because I felt it fit the mood of the song we were working with.
FIlmConvert helped me achieve all of that with its powerful film-stock settings. I was able to find a setting that gave helped the room pop while also keeping my talent well exposed with accurate skin-tones. I also added some subtle grain that really finished the look for me.
I've been in the film world in some way or another since college. I was active in my campus tv station at the University of Delaware and it's always been a goal of mine to run my own full-service production house/studio.
While my favorite role is directing music videos, being able to take on a variety of different projects in a variety of different roles makes for fun and exciting career opportunities!