David F. Sandberg is an acclaimed horror director on the rise in Hollywood, and his Youtube channel Ponysmasher is an incredible resource for practical filmmaking advice and inspiration. During the pandemic lockdown, David has kept his creative skills honed by making short films, the latest of which is Not Alone in Here, which he made with his creative collaborator Lotta Losten.
Not Alone in Here – Short Horror
Give us a bit of detail about yourself – background, profession, how you got into filmmaking and your current role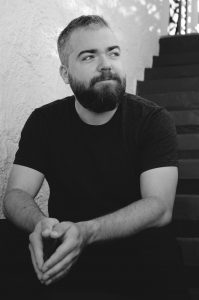 Well my story is pretty much every aspiring filmmaker's dream come true. I'm originally from Sweden where I did freelance animation and videography work for a few years. Then in 2014 a short no budget horror film called 'Lights Out' that my wife Lotta Losten and I made together went viral. All of a sudden there was all this interest from Hollywood.
In 2015 that lead to me getting to direct a feature film version of 'Lights Out', produced by James Wan for New Line Cinema.
They were all very happy with how it turned out and before the movie was even out they offered me to direct 'Annabelle Creation' which came out in 2017.
Once again they were very happy with the outcome and offered me the DC superhero film 'Shazam!' that came out last year. It was kind of non stop moviemaking for those years and it hasn't been until now that I've been able to take a breath and reflect on the fact that, yes this all really happened.
Next up is the sequel to 'Shazam!' that we'll hopefully be able to start shooting sooner rather than later but of course we have to be able to do it safely.
Tell us about your film – how did it come about?
Lotta and I love making shorts. Especially when it's just me and her. No pressures, just fun moviemaking where we try to figure out how to tell little stories for no money. It's been a couple of years since we last did one since we've been so busy, but with Corona and staying home now we suddenly had some extra time. First we did a short called 'Shadowed' that was very much like our previous shorts. For 'Not Alone in Here' we wanted to try a different style. We made it a little longer, we did a voice over for the first time and we wanted it to look more "classy". Very little handheld, a controlled camera and with a film look.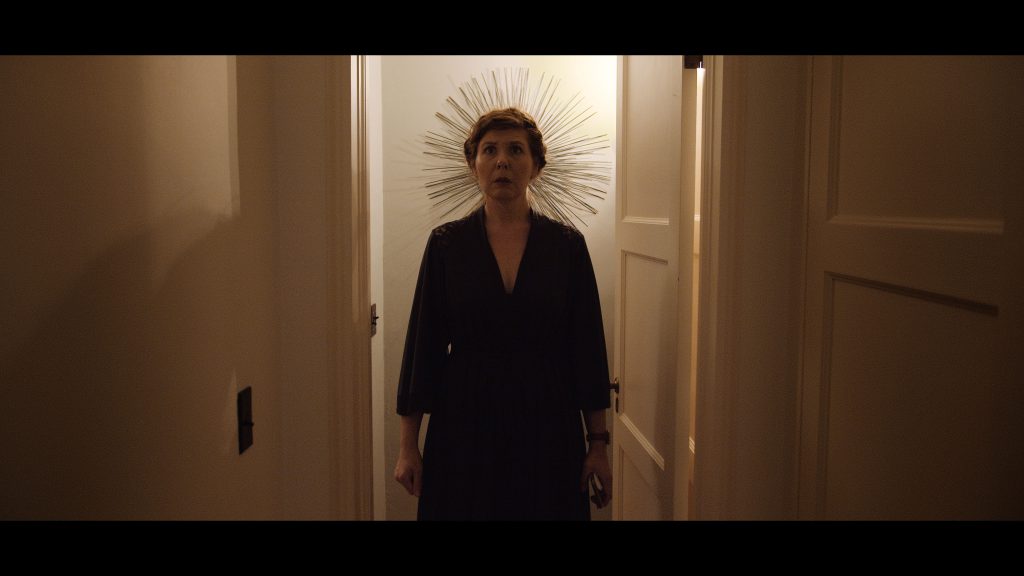 How did you find out about FilmConvert?
I read about it online somewhere years ago but haven't used it for much more than tests until now. On 'Annabelle Creation' and 'Shazam!' we added grain but the colorists at FotoKem did it with their own tools.
For our first test screening of 'Shazam!' I tried using FilmConvert to give the opening flashback, that takes place in the 70s, a 16mm look. It looked great on the smaller screen in editorial but when we screened it on the big screen it was too extreme of a look so ultimately we didn't do that. I do love the grainy 16mm look though and it will be right for some project.
Why did you decide to use FilmConvert for this particular project?
I've been looking for an excuse to use it and this seemed right. I didn't use it on our previous short 'Shadowed' since it was our first short shot and uploaded in 4K and I wanted to try a cleaner 4K kind of look without grain. 'Not Alone in Here' was also shot and uploaded in 4K but now I'd gotten the cleaner look out of my system and wanted grain.
What was the particular look or style you were going for with your video?
I was going for a classic, warm film look. I don't know why but something about that warmer tungsten look just really works for me. Films like 'Eyes Wide Shut' and Soderbergh's 'Solaris' for example have a lot of scenes like that. I love it.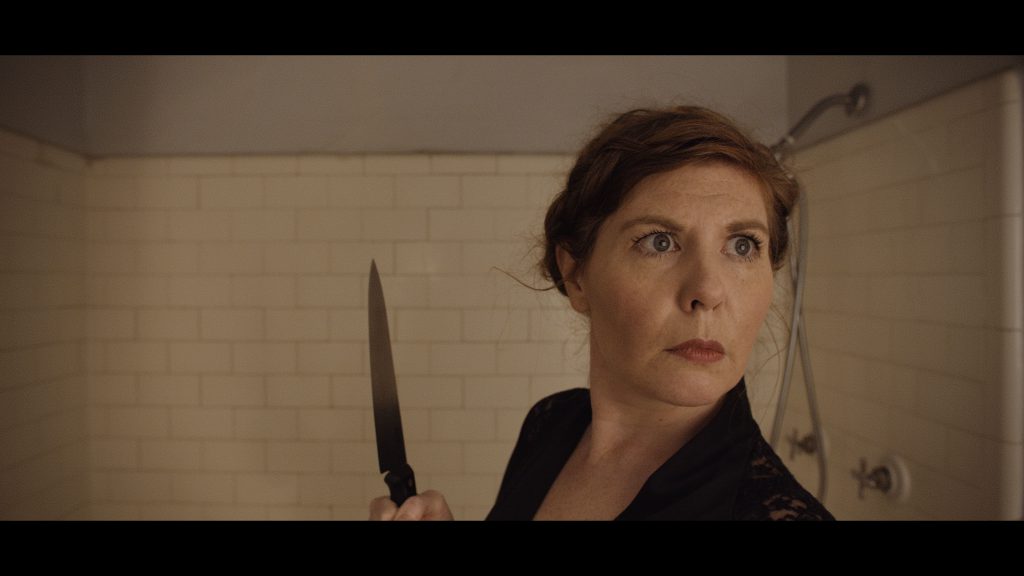 Tell us about your workflow. What settings, film stock, camera profiles and tweaks did you use in FilmConvert?
It was shot on the Blackmagic Pocket 4K camera in Braw and I used DaVinci Resolve for both editing and color. In FilmConvert I went through the different film emulations and thought Fuji 8553 ET looked best for this particular film.
I wanted grain but not too much so I used the 35mm full frame size and mostly 75% on the grain strength. On a couple of shots that came out a little too clean I went to 100% on the grain. Didn't do much other tweaking in FilmConvert, I liked it mostly 'out of the box'.
What other effects or tweaking did you use?
Just the usual, not too advanced color grading. A little darker here, a little lifting of the face there, etc.
Any messages for filmmakers working under quarantine?
Well first of all, this is such a weird time and I don't blame anybody for not doing anything creative at the moment. It can be stressful and depressing just keeping up with everything going on. For me though it has been a nice escape from twitter and the news to be able to just focus on short films for a bit.
If you're not too stressed out though then yeah, it can be a good time to try and create something with whatever you have available at home. I'm a big believer in that and have made a bunch of videos about it on my YouTube channel (https://www.youtube.com/ ponysmasher). We live in such a great time for filmmakers where you can make pretty high quality stuff with just a phone so there's less and less excuses not to create something.