Give us a bit of detail about yourself – background, profession, how you got into filmmaking and your current role
I'm a Netherlands-based cinematographer and drone pilot. I work with a number of production companies and produce content for clients directly. My interest in film and photography started in my early twenties when I was a sailing instructor. Using a small camera I captured students' performance to show them how they could improve. Later, I began to use my camera to document adventures with my friends such as downhill longboard trips, band tours and festivals. I quickly became more interested in cameras, lenses and everything else that helps to produce high-quality images.
After some years of developing my skills and style, I took it to a professional level. I use film and photography as powerful mediums for telling stories, which can be of great value for organisations to communicate their mission. I am driven by the social impact film and photography can have. As filmmakers, we can provide new perspectives that help us better understand the world around us.
Tell us about your film – how did it come about?
On a yearly basis, I seek to collaborate with humanitarian aid organisations and produce film and photography that can be used to raise awareness on pressing issues in which the organisations are active. In 2018, this led me to the Lion Heart Foundation, a Netherlands-based NGO that supports a medical centre in Sierra Leone through resources and education for local medical staff. For purposes of sustainability, the organisation also invests in medical equipment and connects the medical centre with existing health centres and the government. Specifically, their goal to lift the medical centre to a phase in which it will be independent of foreign financial support, is what inspired me to become involved.
I started editing a director's cut from the interview sections that impacted me the most, which resulted in Post Ebola – Sierra Leone.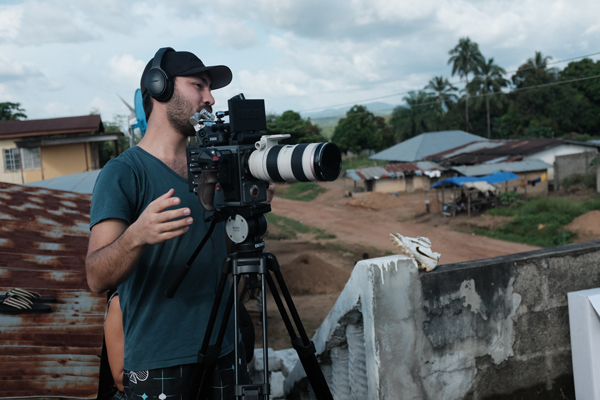 Why did you decide to use FilmConvert for this particular project?
I needed a tool I could use with Premiere Pro. Lumetri Color is nice, but I favour FilmConvert as it provides me with a good starting point using the integrated film emulations. It has just the right amount of adjustment options for fine-tuning colours.
What was the particular look or style you were going for with your video?
The image my RED Scarlet-W with Dragon sensor produces is lovely, it captures a great range of colours and tones. For this project, I was searching for an authentic warm look with a good amount of contrast. I also love the FilmConvert film grain to steer the footage away from feeling overly digital.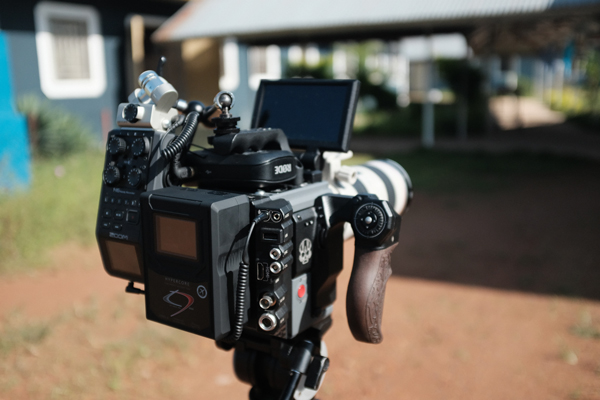 Tell us about your workflow. What settings, film stock, camera profiles and tweaks did you use in FilmConvert?
I shot everything in ProRes 422HQ in Dragon Color 2 Red Gamma 4. The interviews were shot in 4k 25fps and the b-roll in 1080p at 50fps. The FJ Ast 100 profile provided a great feel: I used the levels option to play around with the shadows, mids and highlights. FJ Prov 100 worked well with the drone shots filmed on a DJI Mavic 2 Pro.
What other effects or tweaking did you use?
A few minor local adjustments were made using Lumetri Color. In general, FilmConvert provides a clean and efficient approach to colouring for a wide range of projects.