Gatze Zonneveld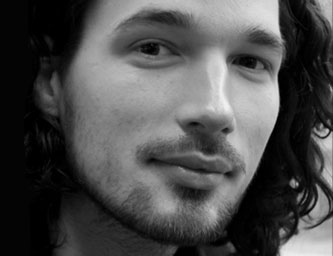 My name is Gatze Zonneveld and I'm the owner of a boutique animation studio in the Netherlands, called RocknRoll Animation. I studied animation at the Utrecht School of Arts, after which I worked in visual effects for a couple of years. Itching to get back into actual animation film making, I decided to start my own studio, focusing on creating projects from start to finish, from concept to final end product.
At RocknRoll we do loads of different projects, ranging from client work, such as commercials and music videos to developing our own projects, like television series and (short)films. We use a range of different techniques, but these days we're primarily focusing on the combination of miniature sets and 3D CG animation. We're currently in process of creating the pilot episodes of two of our own television series.
[When the project came about], It was around the time the Blackmagic Pocket Cinema Camera was hitting the street. I'd been following the development and release of the Blackmagic camera's for over a year and all of a sudden, there was this article about FilmConvert. The test footage in the article looked so good – so filmic! So when I finally got my Blackmagic, I immediately downloaded FilmConvert. The combination of the raw footage from the Blackmagic and the different stocks in FilmConvert just work so well together. It's just so easy to get a nice and filmic starting point, simply by picking a film stock and then tweaking things further with the built-in grading tools.
Erik van Schaaik, a good friend of mine and the director of this short, Under the Apple Tree, asked me if RocknRoll could do the entire post-production. Traditionally, most stop-motion animations don't get much post-production, except for painting out rigs and those sort of things.
In this short, however, there was going to be fog, rain, mud, hand-held cameras, extensive grading – all of which had to be done digitally. So knowing there would be an extensive amount of post, I wanted to keep the entire post-production within After Effects. We could, of course, round-trip everything through Resolve, but in this particular case, the compositing and grading of the film were going to be so intertwined, that if I could do it all in After Effects, life would be a whole lot easier.
Another benefit of using FilmConvert for the base grade is that it's computationally very light. Knowing that I was going to throw multiple layers of 4K raw footage around, with heavy compositing and secondary grading, I was very happy the base grade wasn't going to eat up all my resources.
I knew Erik wanted a very grungy, gritty look, reminiscent of the B horror movies from the 1960s and 70s. He wanted it to look like there was someone in the miniature world of the puppets was filming the whole thing on a Bolex. It needed to be cold and wet and feel like you're really there, very tangible. His description reminded me of the movie the Village, shot by Roger Deakins, so that was a huge inspiration for me. Basically very naturalistic, but also very filmic – a perfect match for FilmConvert.
The film was entirely shot on Nikon DSLRs, in raw. Now, I knew FilmConvert did not have a profile for that (which of course isn't that weird for software made for video footage). There is however a profile for Magic Lantern footage coming out of the Canon 5DIII. So, in Adobe Camera Raw, I made a profile to match the Nikon Raw footage to 5DIII footage. Both cameras are quite similar in terms of image capturing quality, but the colour science is a bit different. Perhaps, there were better ways to go, but in the end it worked out pretty well.
For most shots, I used the KD P400 Ptra setting. Its tonal distribution and colour response just works really well for characters in a natural outdoor setting. Nice deep blacks with detailed skin tones and soft highlights. It has a very nostalgic and slightly melancholic feel to it, that was just perfect for this film.
I removed the grain from the base grade, so I could add it at the very end, on top of all the other grading and compositing. For that I mostly used the KD 5207 Vis3 grain in S16 size, at 35%. That just gave it a nice tangible feel, without calling attention to itself.
Like I said, the post-production on this animation was pretty extensive and the look of the film is very much an amalgamation of compositing and grading. Focusing on the grading side of things, besides using FilmConvert for the base grade, I used a lot of digital diffusion (to make the image less clinical) and most shots have had extensive relighting.
Everything on set was lit quite plain and naturalistic. For the day shots, for example, the lighting just mimicked an overcast sky. In After Effects I used vignettes and power-windows, to make everything a bit more dramatic and draw the viewers gaze to where it needed to be.
Under the Apple Tree website: http://www.undertheappletree-movie.com/