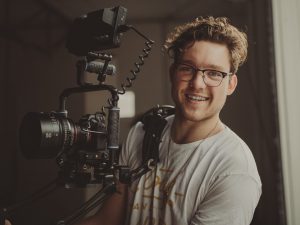 Give us a bit of detail about yourself – background, profession, how you got into filmmaking and your current role
I started my journey of story telling three years ago. Started with literally just walking around my house, with my t4i just capturing anything that I could see in motion. From there, I began to shoot weddings fall of 2013. It was a fun outlet for me but it wasn't pushing me creatively, because I believe with a wedding you can only edit so abstract before it starts crafting the story in a way that it didn't happen on the wedding day. In the summer of 2015 I decided to branch off from just shooting weddings and I started shooting everything from music videos, fashion and promo lifestyle films.
How did you find out about FilmConvert?
I found out about FilmConvert through one of my role models in my film making journey. I love how easy it is to get such a filmic look without sacrificing hours of frustration and annoyance of wondering how, "Everyone else" has those tones. Now I can get the look I've been trying to get for a few years now.
Why did you decide to use FilmConvert for this particular project?
For this project I had a VERY fast turn around that I had to hit and I didn't want to spend valuable hours on trying to find the right look.
What was the particular look or style you were going for with your video?
For this project, I wanted to hit a tone of a 16mm film and I know that with this great editing tool that I could achieve that.