The Film
'Cinco' is a indie thriller set in New York City about a conwoman who gets into a dangerous face-off against a dangerous enemy. Although shot on a Canon 5D mkIII, the production values and cinematography make the film look like a high-budget Hollywood production – check out director Riccardo Gabrielli's interview on how he achieved the look.
Camera Settings
Source Camera: Canon 5D mkIII
Profile: Vision Tech (day and night exteriors), Marvel (night interiors)
Film Stock: FJ 8543VD, KD 5213, KD 5207
Film Color: ~90-100%
Grain: 33%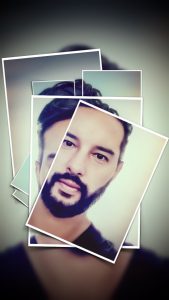 I shot my first feature film in 2004 and FOX Spotted it in a festival and invited me to direct the first Fox original Latin American Series. Since then I've directed 3 feature films and over 250 Episodes of Prime Time TV for Fox LatinAmerica. My latest film CINCO (Five) opened in theatres in January.
I wanted to explore 'new ways' of filmmaking with consumer products. So in my research I've stumbled upon Phillip Bloom's website and I found FilmConvert. Big fan ever since.
For that first film I shot in Super16 and used 5 different Kodak Stocks, developed, edited blew up to 35mm and printed on Fuji. Now FilmConvert gives me that chance only using my computer and I can check my looks in seconds!
I had finished a show with an 80-person crew and was adamant on shooting something with no crew and little equipment. I decided for a Canon 5D Mark iii. Footage recorded on an Atomos Ninja via HDMI. I also used a Go Pro Hero 3+ for mounted cameras, slow motion and time lapses, and a Sony NEX for surveillance BW camera.
My film plays 50% in the city of New York and 50% in an apartment. Depending on night/day, int/ext I would pre select my stock and shoot the profile to achieve the different film look I was going for. Consistent composition, pre composed music for the mood and make it look like a proper film, even if it was shot in video. That final and crucial step was easily achieved with FilmConvert.
I lowered the exposure in specific areas mostly on corridor walls and I applied a 2.5 sharpness filter on 90% of the shots. Works perfect for Canon.
Thank you for this amazing piece of software! Brought the film to video!