Two teenage boys break free from school to embark on a dangerous adventure, as they truant their way across the threatening industrial landscape which surrounds them.
Set in the northern town of Blackburn in England and made on a shoestring budget, the film was entirely improvised, childhood inspired and street-cast with non-professional local actors. The film had its international premiere at one of the largest youth film festivals in the world, the prestigious 46th edition of the Giffoni Film Festival in Italy. Winning multiple awards, The Truants has screened at over 30 festivals around the world, with praise from BAFTA award-winning director Shane Meadows.
Aaron Dunleavy – Director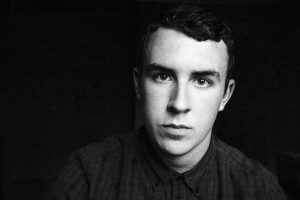 I recently graduated from film school at University of the Arts London. Over the past couple of years, I've made two short films set and filmed in my hometown of Blackburn in Northern England. Telling stories close to home has always been an integral part of my work, and both films have been childhood inspired, entirely improvised and street-cast with non-professional local actors.
My first short, Throw Me to the Dogs, was made on a shoestring budget of about £900. We shot the film with two second-hand Panasonic GH2s and old Minolta MD lenses which we picked up for about £30 each. Winning 9 awards, with praise from Academy award-winning director Danny Boyle and the Guardian film critic Peter Bradshaw, the film went on to be screened at prestigious BAFTA and Oscar® qualifying festivals, as well as achieving worldwide distribution via MUBI in over 240 countries.
The Truants was my graduation piece. Like my previous work, the film was street-cast with local kids who'd never acted before and was completely unscripted. We shot the film almost entirely handheld in a documentary style and without a shot list; allowing the actors freedom to play the scene without boundaries. We used two Sony FS7s shooting in 4K, which was a massive step up in production compared to that of my previous film. Shooting at a higher resolution was really valuable in the edit, as we were able to crop in and literally change the story by recomposing. The two camera set-up was also a really beneficial part of the production, as we were able to capture the natural unscripted performances and seamlessly cut between shots in post.
As a director, the technical side of filmmaking has always been important to me. Before I was able to work on larger productions, most of my work was self shot and edited, so I had to gain a strong understanding of the production workflow. I first heard about FilmConvert after Philip Bloom began using it a few years ago, and it's been an integral part of my work ever since.
Shooting on film has always been a massive ambition of mine. FilmConvert brought me one step closer to this dream. Given the gritty nature of my work, the aesthetic associated with real film has always felt fitting. When making my films, I've always aimed for a feeling of timelessness. Not just through the setting, location, and characters, but also through the visual style. Using film emulation, the atmosphere of the piece is brought to life and perfectly compliments the nature of my work. Glossy, high-resolution digital is great for lots of films, but not mine. The warmth in the colour reproduction and texture in the grain resulted in an aesthetic which added to the story just as much as the locations, characters, and lensing.
Getting it right in-camera was a really important step in achieving a filmic look. Luckily, the weather was on our side for most of the shoot, as the overcast days resulted in a flat image with lots of dynamic range. When the sun was out, we shot away from it rather than into it. Highlight detail is very important, so we made sure to capture as wide a dynamic range as possible.
Interestingly, we ended up winning a competition hosted by Colorlab, a film processing company based in the US. Out of almost 2,000 entries, they ended up choosing The Truants as the winner, and the grand prize was a 16mm intermediate negative, soundtrack, and print made from the film. The resulting product was a beautiful, projection-ready 16mm print, with all the beauty of FilmConvert's grade combined with the aesthetic and character brought from real celluloid. If Colorlab thought The Truants was film-worthy, the FilmConvert grade must have made a big impression.